When you drove home in your new Land Rover Discovery, you were on top of the world, but when that check engine light signaled the first maintenance milestone -- the oil change -- you may have felt dread. Taking time for an oil change isn't always possible, and customers may be tempted to skip or delay an oil change, but there are many reasons why this is not a good idea.
Your Land Rover SUV Needs Fresh Oil Because ...
Oil acts as a lubricant, giving your working parts -- pistons, rings, and cylinder walls -- the ability to move with less friction and acts as a seal between these parts. It reduces heat in your engine, traps foreign particles that would harm your Land Rover Range Rover, and it keeps everything moving smoothly. Regardless of whether your SUV uses conventional, synthetic, or high-mileage oil, you should consider this to be the lifeblood of your vehicle.
What Happens If You Don't Change the Oil?
As your Land Rover Range Rover Velar uses oil, it begins to lose its viscosity -- getting thicker -- and therefore fails to do its job as effectively. When it can't keep your engine cool or lubricated, friction begins to damage your SUV and could cause it to overheat. Old oil also builds up to create a varnish that is bad news for your Land Rover Discovery Sport.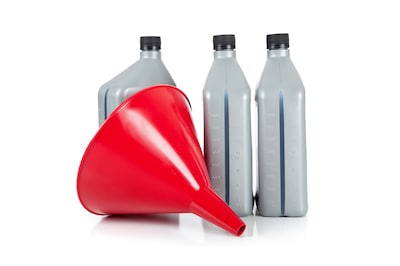 What Can You Do?
If you believe that your SUV is due for an oil change soon, contact our service center here at Land Rover South Dade and we'll set up a time for you to be seen by our team of experts. While you are here, your vehicle will receive the quality care that it needs while you wait in our comfortable lounge area. If you have someplace to be, our team can help you out by minimizing the interruption to your daily life. We carry a large inventory of parts to get the job done right so you can be certain your vehicle will continue performing at its best.
Don't allow your SUV to miss out on this critical maintenance appointment. Schedule your service with us today and discover how easy it is to provide care for your Land Rover SUV.