Land Rover Interior Car Care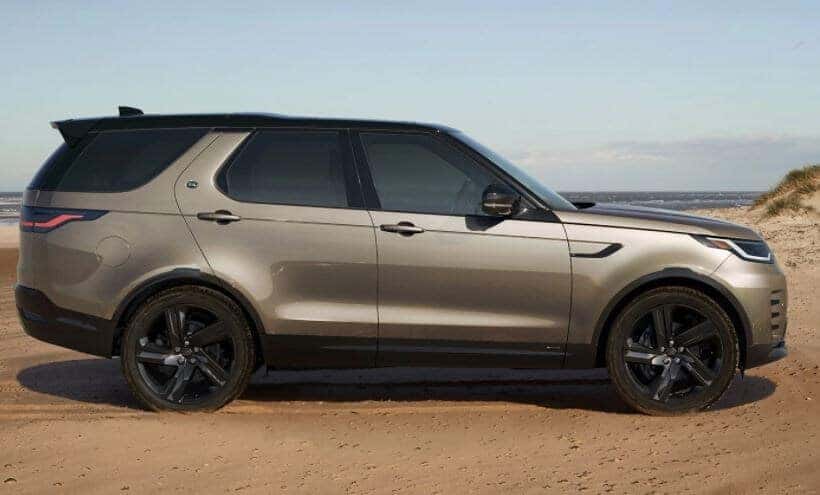 Land Rover Exterior Car Care
BROUGHT TO YOU BY LAND ROVER SOUTH DADE
Land Rover SUVs are the creme de la creme of SUVs, outfitted with the highest-quality materials and features that make the cabin a true oasis from the outside world! It is no wonder that you want that stunning cabin to look just like the day you drove off the lot, and we here at Land Rover South Dade are here to help you do just that. We had our team compile their best tips and tricks for cleaning and maintaining your Land Rover model's interior, so keep reading below!
INTERIOR CAR CARE:
Carpet and Seats
If you are the type that eats on-the-go or regularly tracks dirt into the cabin of your Land Rover, your cabin may start to smell if you do not regularly clean it. First up, bring out the vacuum and make sure you are using the right attachments to get all the dirt. Those with short bristles can get the dirt out of the carpet with ease while a crevice tool can help you get underneath the seats and in tight places. Got any stains? Try a steam cleaner that can lift anything out of your carpets or seats. Make sure that you don't soak your seats or carpets as that can encourage mold to grow!
Leather Upholstery
The leather upholstery found in your Land Rover model is a high-quality material and as such, it is treated with protective coating which only requires some gentle cleaning. To clean your leather upholstery, grab a soft cloth and a small amount of saddle soap and water. Make sure that you follow up with a leather conditioner so you don't dry out the leather! Avoid using any products with hydrogen peroxide, bleach or commercial detailing sprays.
Windshield and Windows
Your Land Rover's windshield and windows can become pretty dirty on the inside thanks to day-to-day life that leaves behind a residue, impairing visibility. With a clean soft cloth and a glass cleaner that contains alcohol, start to clean all the interior glass in your Land Rover model. We recommend that you use two cloths to avoid streaks, one to apply the product and one to wipe the glass clean. Make sure you keep this cleaner just to the glass, it could ruin other surfaces!
Touchscreens
While we discuss cleaning your vehicle, it's an excellent time to mention that you should only be using products that have been specifically created with automobiles in mind. Never, ever, use regular household sprays or cleaners on your car. This could end up causing serious damage to the exterior, and there's nothing worse than trying to repair paint damage. We highly recommend that if you do want to clean your car, you get a terry detailing cloth, and soap made for cars. At our service center, our technicians would love to answer these kinds of questions for you.
FIND YOUR DREAM LAND ROVER WITH LAND ROVER SOUTH DADE
Come on down to Land Rover South Dade to find the Land Rover model that best suits the needs of your busy lifestyle! Our sales associates team will help you determine which model and trim level is right for you, and accompany you on a test drive so that you can experience all that it has to offer for yourself. Did you know that you can also explore our entire Land Rover model inventory without stopping by the dealership? Just head over to our new inventory page and explore all the models we have to offer!