Land Rover PHEV Home Charging Basics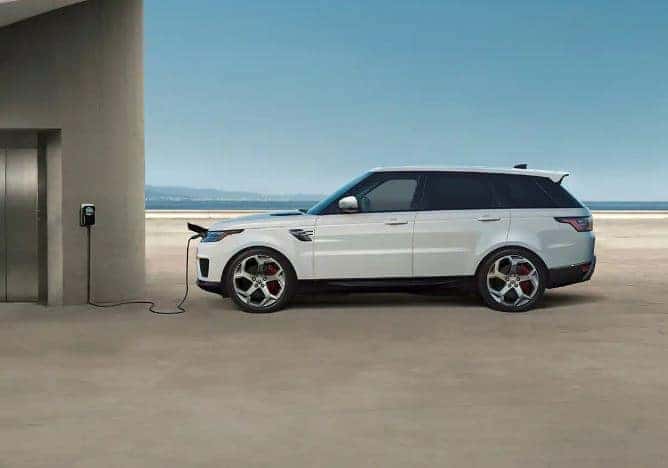 Land Rover PHEV Home Charging Basics
Buy a Land Rover near me
We know that when it comes to charging, many of our customers aren't used to that with their Land Rover. This is fairly new technology that more and more people are having to learn about when they get behind the wheel of a Land Rover PHEV. Our goal here today is to share with you some of the home charging basics when it comes to your vehicle, and how you can make it as simple as possible, without any stress. We all want to make fewer stops at the gas station, and the easiest way is to get a PHEV vehicle, and spend that time charging instead. So, are you ready to learn more about some of the charging basics that you can do at home? Then it's time to continue reading down below for the latest information on what Land Rover PHEV models can go through with home charging.
Find an installer
When it comes to getting a home charging station that provides you with quick and efficient charging, the first thing you'll want to get done is to find an installer that you can trust. Land Rover partnered up with Qmerit, which is a company that provides all of the necessary access and information to certified installers that are located near you. The installer that you choose will complete the installation of the ChargePoint home EV charger, and it will be perfectly compatible with the Land Rover PHEV model that you are driving around in. Remember, they're certified, so you have some guarantees here.
How the ChargePoint charger works
The charger that you are using at home, and that you have had installed is called the ChargePoint Home Flex, which provides you with a 240-volt home EV charger. That's a great number, and will be able to get you back on the road in no time at all with the charge you need. In fact, this charger has an adjustable amperage of up to 50 amps, and has the ability to get you around 37 miles of range per hour. That means you can stop back at home for lunch, or dinner, and be back on the road in no time at all to finish the rest of your errands.
Further benefits of ChargePoint
While we've already mentioned a few ways in which this home charging station can really improve your life, there's a lot more that ChargePoint can offer you and your Land Rover PHEV. You also have the ability to get reminders, along with scheduled charging. This is all done through an app, and provides you with easy-to-use technology that everyone will be able to figure out, no matter how good you are with tech. Land Rover just wants to make it as easy as possible to go about your life and not have to think about these things.
Buy a Land Rover PHEV at Land Rover South Dade
We hope that after learning more about home charging for PHEV Land Rover models that you will have figured out that they are perfect for your busy life. No matter what you are doing, you'll have the time and ability to charge up your Land Rover model, and have no issues doing it. All you need now is a Land Rover PHEV, and a scheduled installation!