Range Rover Maintenance Schedule Miami FL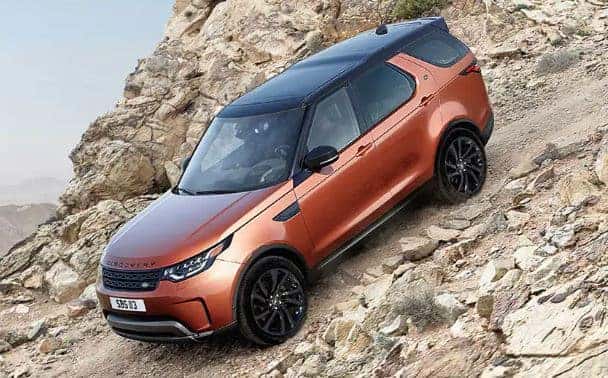 Range Rover Maintenance Schedule Miami FL
Schedule Service near me
Whenever you are driving around in a luxurious vehicle that has a lot of components to consider and take care of, it is more important than ever to consider what a maintenance schedule for it might look like. Every Range Rover you get behind the wheel of deserves your unfettered support, and today we are going to make sure you are aware of the kind of maintenance that you should be getting for your model. We also want to remind you that everyone is going to have a different maintenance schedule. This is because everyone has unique driving habits, depending on how much they drive, what styling of driving they have, and where they spend most of the time driving. Continue reading down below to see how you can best take care of your Range Rover.
5,000 miles
The first major milestone that you will want to consider for the maintenance schedule is 5,000 miles. This is typically around six months of driving, though again, this will vary person-to-person. At this point you'll want an air filter and engine oil change, along with a check on the tires including the pressure and treat, a look at the battery ad cables, and even chassis lubrication. What we're saying is, this is an opportunity to get into a routine and make sure that your Range Rover lasts for years to come with the proper care and attention being utilized here at Land Rover South Dade.
15,000 miles
Continuing through this list, we are next looking at every 15,000 miles, and what that will bring you. Beyond just focusing on things like oil changes and the car battery, you'll also want to check out things like the exhaust system, drive belts, exterior lighting, braking system, underbody protection, the on-board diagnostic system, power system fluid levels, and even the windshield wiper blades and windshield washer fluid levels. No matter what, you want to take care of your Range Rover.
30,000 miles
The final interval that we are mentioning today is what services should occur every 30,000 miles. Here is when you should have the brake lines and hoses inspected, along with a brake system fluid change. You should also get the fuel line and driveshaft inspected, along with the suspension, wiring harness, and the steering system.
Prepaid maintenance plan
One of the major perks of driving around in a Range Rover is everything that Land Rover can provide you with. This includes the prepaid maintenance plan that comes with every Land Rover vehicle. This service includes engine oil and filter change, brake fluid replacement, spark plug replacement, top-up of fluid levels, battery check, and inspection of tires, brake pads, and for any potential fluid leaks.
Schedule service at Land Rover South Dade
Now is the perfect time to stop by Land Rover South Dade and utilize our full service. We know that our service technicians can provide you with the kind of reliability and knowledge that you've been searching for. So, stop by, and schedule an appointment so you can make sure that your Range Rover is ready for everything that is to come in the future!