Used Range Rover Evoque Miami FL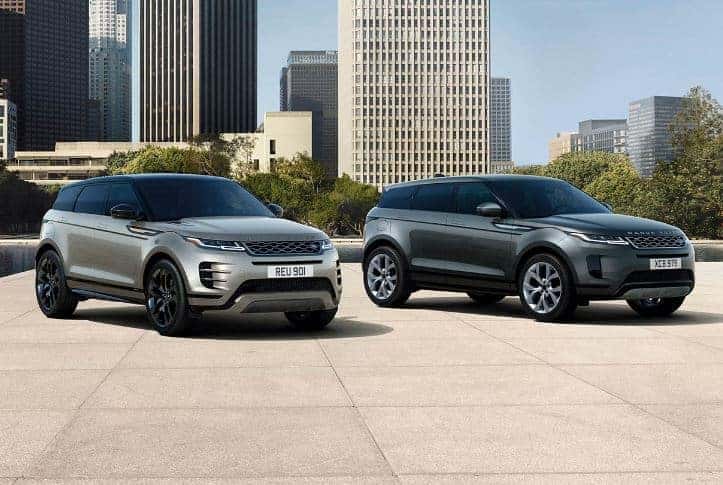 Used Range Rover Evoque Miami FL
Used Land Rover Inventory for sale near me
No matter what Land Rover you get behind the wheel of, you'll be choosing a model that can provide you with capability, style, and a sense of adventure that no other vehicle in the automotive world can even dream of providing you with. That's why we're so excited to discuss what a used Range Rover Evoque might be able to get you! This is the kind of luxury SUV that will be able to offer you an engine that you can always rely on, a design style that can't be outmatched, and even a long list of features that you will most likely gain. While we can't guarantee the features that you'll find with a used model, thanks to the variation that we offer at our dealership, we can give you a peek as to what you could be getting! Keep reading down below for a taste of what could await you with a used Range Rover Evoque.
What engine might I find with a used Range Rover Evoque?
While we can't say with certainty which engine you'll be getting when you look through our Range Rover Evoque lineup, there are two engines that frequently come with this SUV. Both of them come with all-wheel drive, along with a nine-speed automatic transmission. The first engine we want to mention is the turbocharged 2.0-liter 4-cylinder, which can provide around 269 pound-feet of torque and 246 horsepower. The other iteration of this engine that is worth checking out is the 2.0-liter turbocharged 4-cylinder mild hybrid variant, which can offer you 295 pound-feet of torque and 296 horsepower. We know that power is integral to the Range Rover Evoque succeeding, and that's easily done thanks to the common engines that are available with it.
What could a used Range Rover Evoque offer for features?
Power is integral to every vehicle, but we also want to give you a look at what kind of features you could possibly get should you choose a Range Rover Evoque. Many of the common features include a 10-inch Touch Pro display screen, Android Auto, Apple CarPlay, LED headlights and taillights, leather seating, a 10-way power driver seat, a 180-watt sound system, 18-inch alloy wheels, and a Terrain Reponse2 system. Common optional features that you could also find include dual 10-inch touchscreens, a power rear liftgate, automatic headlight leveling, 20-inch wheels, a 12.3-inch interactive driver display instrument, a power gesture liftgate, 16-way power front seats, and a heated steering wheel.
What does a used Range Rover Evoque offer for safety?
No modern vehicle can succeed without one key ingredient: safety. That's why it shouldn't be a surprise that whether they're new or used, Land Rover is always considering what is best for their customers. Many used Range Rover Evoque models come standard with automatic emergency braking, a rear camera, and lane keep assist. You could also find features like park assist, high-speed emergency braking, blind-spot assist, a ClearSight rearview mirror, and adaptive cruise control.
Used Range Rover Evoque at Land Rover South Dade
Once you realize that it's time for you to get a Land Rover in your life, we hope you'll stop by Land Rover South Dade to check out all of the used Range Rover Evoque models that we have to offer. We'll be able to assist you throughout this process, and we heavily encourage you to take a model out for a test drive. Now is the time to make the big moves!